Breaking Free Of Conference Infectious Learning Myths
Recorded On: 03/03/2016
You need innovation as an engine for you conference participants' success!
This requires that you must break free of Infectious conference learning myths.
Despite our intentions to ensure that all our conference participants learn and network successfully, we seem to be working harder than ever at accomplishing less. And our attendees seem to be more disengaged than ever and longing for more. At any given time 50% or more of our conference attendees are not attending our programming.
In an effort to improve our conferences and help our attendees, we have pushed the existing conference model into hyperdrive, offering more and asking attendees to work at super speeds to consume as much as possible. Our richly-scheduled events—code for overly-scheduled—negatively affect attendees' learning and quality networking in the long run.
We need to break free of infections myths about conference experiences, learning and networking to find ways to hardwire conferences to organically develop the natural intelligence of our attendees. It requires courage, tenacity and certitude that our conferences can become true learning events that redefine our participants' 21st century success.
After attending this session, participants will be able to:
Connect how the demands on 21st Century professionals require a shift in the way conference attendees are expected to participate, think and interact with others in the real world and thus how we plan and organize our events
Discuss how the impact of our current conference models practices, policies and structures impact our attendees and why we need to establish and adopt some basic conference learning principles.
Communicate new conference realities that break free from traditional learning and networking myths.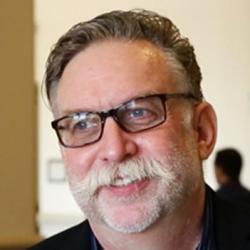 Jeff Hurt
EVP, Education and Engagement
Jeff Hurt joined Velvet Chainsaw Consulting in January 2010 and currently serves as Executive Vice President, Education and Engagement. In 2012, he was recognized as the PCMA Educator of the Year. Jeff has worked in leadership roles with five associations, five government organizations and several companies in the education, events and meetings departments, including Meetings Professionals International and Promotional Products Association International, one of the top 50 shows in the industry.He is considered one of the leading authorities in the meetings industry on adult education, conference design, digital events and social media for events and associations. He speaks and blogs frequently about meeting and technology trends, the future of conference education, adult learning and all things meetings at velvetchainsaw.com.

$i++ ?>