Creating Sticky Education: The Science of Learning
Recorded On: 07/30/2015
Presented by: Jeff Hurt, EVP, Education & Engagement

In general, we are going about education programming and learning in the wrong ways. The empirical research shows that much of what we hold as fact about learning is wasted efforts, time and resources. There is a large growing body of evidence-proven strategies to replace common-sense accepted practices that are rooted in intuition, tradition and myth. The most effective learning strategies and education programming are counter-intuitive. We need to build new bridges between our education offerings and the learning research in order to increase our participants' ROI.
After attending this webinar, the participant will be able to:
Identify several evidence-proven learning strategies that all education programming should incorporate for greater attendee ROI.
Discover and define why individual elaboration is critical to making new learning stronger and more memorable.
Discuss why illusions of knowing mislead our personal learning and how to test new learning judgments for authenticity.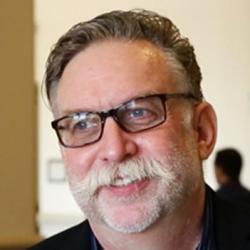 Jeff Hurt
EVP, Education and Engagement
Jeff Hurt joined Velvet Chainsaw Consulting in January 2010 and currently serves as Executive Vice President, Education and Engagement. In 2012, he was recognized as the PCMA Educator of the Year. Jeff has worked in leadership roles with five associations, five government organizations and several companies in the education, events and meetings departments, including Meetings Professionals International and Promotional Products Association International, one of the top 50 shows in the industry.He is considered one of the leading authorities in the meetings industry on adult education, conference design, digital events and social media for events and associations. He speaks and blogs frequently about meeting and technology trends, the future of conference education, adult learning and all things meetings at velvetchainsaw.com.

$i++ ?>