Metrics Mania For Conference Improvement: Vanity Or Actionable Metrics
Recorded On: 06/07/2016
Are you guilty of touting feel-good conference vanity metrics? Yep, we've all said things like: "Our attendance is up 30% from last year. We sold out our exhibit space. Or we have 45% first-time attendees." We repeatedly confuse our conference activity for healthy vital signs. We let our emotions fool us with these faux-positive vanity metrics. Instead, we need to uncover actionable metrics that help us make strategic decisions. Join us as we discover how to shatterproof our conferences and measure what matters.
After attending this session, the attendee will be able to:

Compare and contrast vanity and actionable metrics and discuss the value of actionable metrics.
Explore the differences between leading and lagging conference indicators.
Identify healthy vital signs of financially sustainable conferences.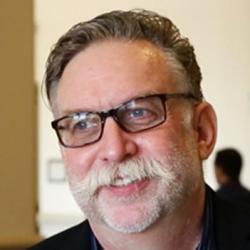 Jeff Hurt
EVP, Education and Engagement
Jeff Hurt joined Velvet Chainsaw Consulting in January 2010 and currently serves as Executive Vice President, Education and Engagement. In 2012, he was recognized as the PCMA Educator of the Year. Jeff has worked in leadership roles with five associations, five government organizations and several companies in the education, events and meetings departments, including Meetings Professionals International and Promotional Products Association International, one of the top 50 shows in the industry.He is considered one of the leading authorities in the meetings industry on adult education, conference design, digital events and social media for events and associations. He speaks and blogs frequently about meeting and technology trends, the future of conference education, adult learning and all things meetings at velvetchainsaw.com.

$i++ ?>